A good foundation is essential for any child. Besides being nurtured by you, yes you(!), at home, preschools are the next place where a child gets his/her start in education, etiquette, social interaction and more. A conducive environment is also key to fostering such characteristics and in this article, we are going to take a look at some unique preschools that stand out amongst the conventional schools.
---
Ljubljana, Slovenia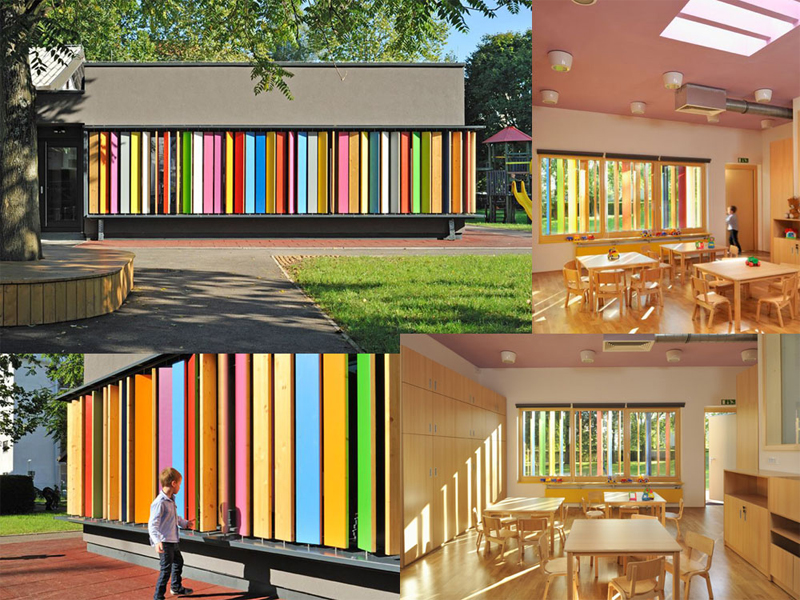 Credits to: Archdaily
What a fun way to learn about the colours! The wooden slats on the exterior of this school can be revolved on its vertical axis; where they are painted in 9 different colours on one side. This provides the children with a play and learn element as they are able to manipulate the slats while allowing natural light to fill the classrooms. No electricity trips disrupting the class!
Boulay, France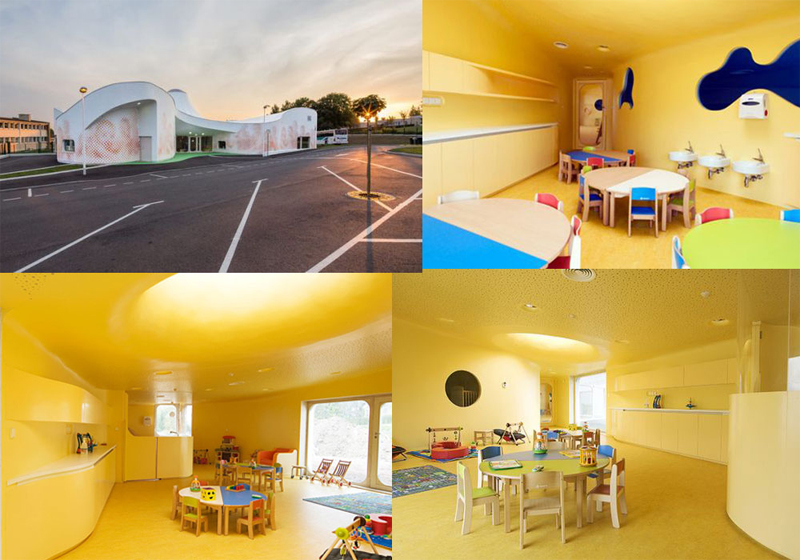 Credits to 3D Madonnari
Visualize your preschool classrooms. Most classrooms that we have studied in have a cubic layout. However, this unique preschool has a circular layout instead. It also has an indoor playground which is visible from all the rooms in the building.
Miyakojima region, Japan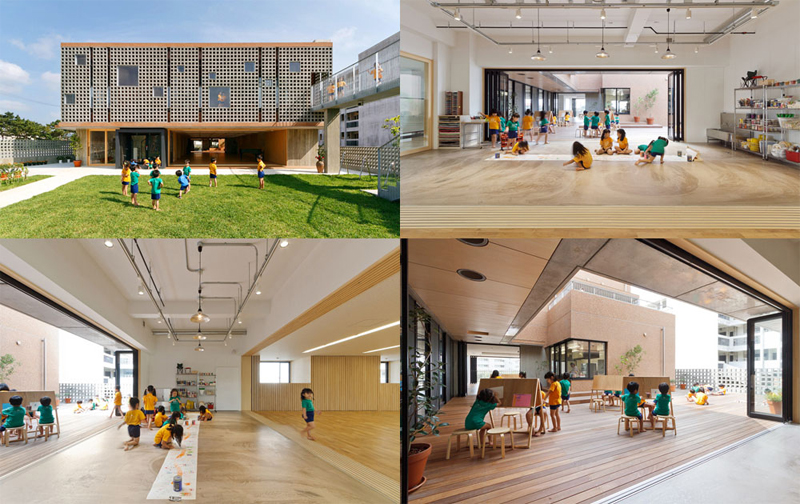 Credits to: Design Boom
The open layout in this preschool allows for large group activities and allows children to have the freedom of choosing a place to do their work. Rooms are brightly coloured and have chalkboard walls for children to unleash their inner Picasso.

Chiba, Japan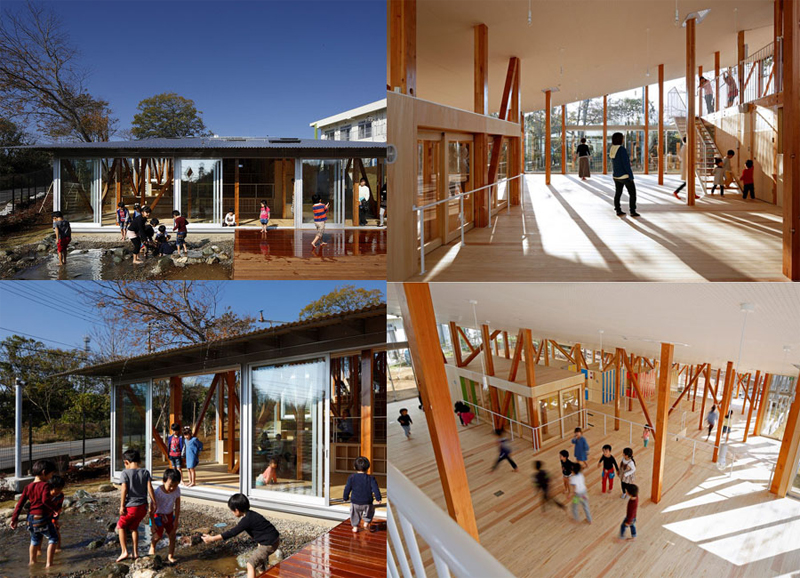 Credits to: Archdaily
This preschool models itself after a large house and as it sits on a slope, the building is fashioned like a large set of stairs with classrooms in its intervals. With its open space and large sliding windows, the school integrates itself with its surrounding environment (mountains and forests!).
Bintaro, Indonesia
Credits to: Archdaily
With its use of local materials such as ceramic tiles, reclaimed wood and other lightweight structures, this preschool binds itself closer to nature while adopting a contemporary feel. The sliding doors in classrooms allows larger group activities by joining 2 or 3 spaces and there are also small courtyards within the building where children can play.
Freising, Germany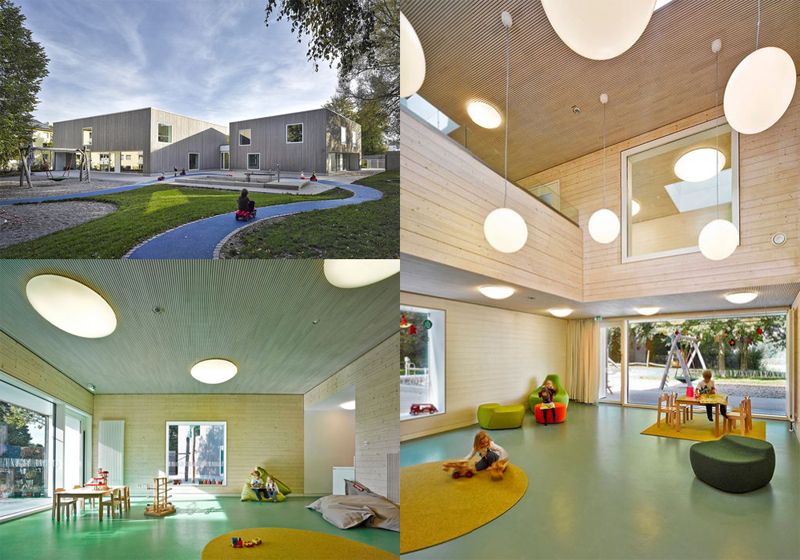 Credits to: Archdaily

Employing nature motifs in its interior along with a wooden exterior, this preschool intents to be one with the surrounding nature. The building is also designed with high ceilings and open spaces which in turn eliminates any feelings of claustrophobia.
The common thread among these preschools are the large open spaces with the intention to create a space where work and play can be merged. Such schools also provide children the opportunity to observe and be surrounded by nature. And perhaps learning in schools should only be done while the sun is out!
With young children's high energy and insatiable curiosity, these schools give them plenty of opportunities to explore their surroundings in a way that only children can. Unfortunately we can't have space and nature in Singapore's classrooms. Is your child in a school with some amazing designs? Share with us by commenting below!
---
Don't miss out on our articles! You will find them useful somehow, from parenting to exam preparation tips to best deals! Join our mailing list to receive updates on articles and best deals!